Warning!  Even if Avignon offers a wide range of accommodation (hotels, bed and breakfast, …), the demand is strong during the period of the JdS with many foreign visitors. Make sure to book your accommodation as soon as possible.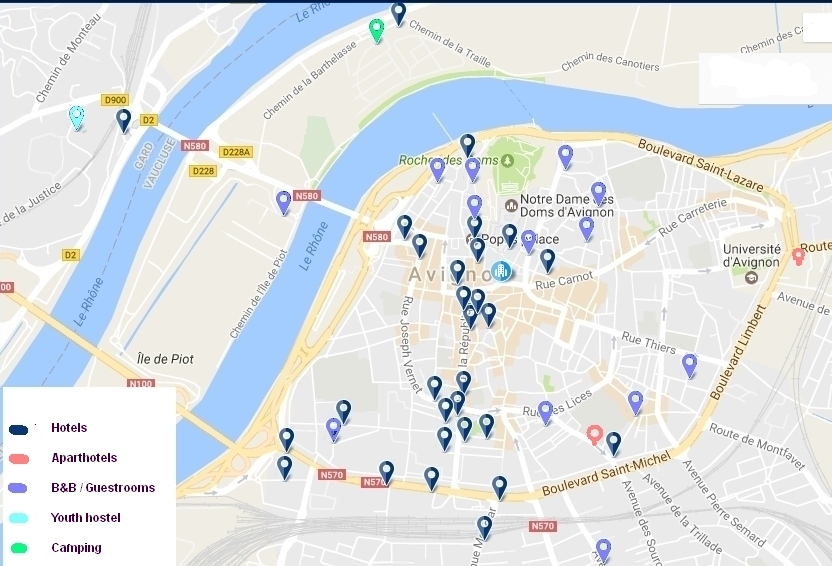 To avoid any problem of transport in the evening, we advise you to reserve an accommodation intramuros or near the ramparts.
A pdf document in French and English language containing a detailed list of Avignon's hotels and their booking prices can be downloaded through the following link: Accommodation guide.